Communicate for Social Impact
Make a sustained difference with your CSR Initiatives through Storytelling
Increasing amounts are spent by India Inc on CSR every year, towards achieving India's Social Goals and the International Sustainable Development Goals.
In FY 2016-17 alone, the CSR spend was over INR 10,000 Cr while financial outlays from the 300 largest companies on CSR initiatives was more than INR 6871 Cr. And as the Section 135 of the Companies Act 2013 mandates, these funds have been spent solely towards the achievement of India's Social Goals. More than 90 per cent of companies have spent their allocated budget towards health and education, followed by environment (59 companies) and rural development (48 companies).
35% of the CSR Spends were allocated to Education and Skill projects while 25% funds were focused on Swachh Bharat, Healthcare and related projects. 10% was spent on Environment Sustainability and 2% on the cause of Gender Equity and Women Empowerment.
The question is how effective have these spends been in achieving societal welfare? While large amounts are spent on setting up toilet infrastructures, schools and skill centres, how successful are they in creating a mind-set change among our target audience?
One of the most effective tools Fulki uses to deliver Social Impact, even for large and complex issues, is authentic, compelling stories that balance emotions with rational facts.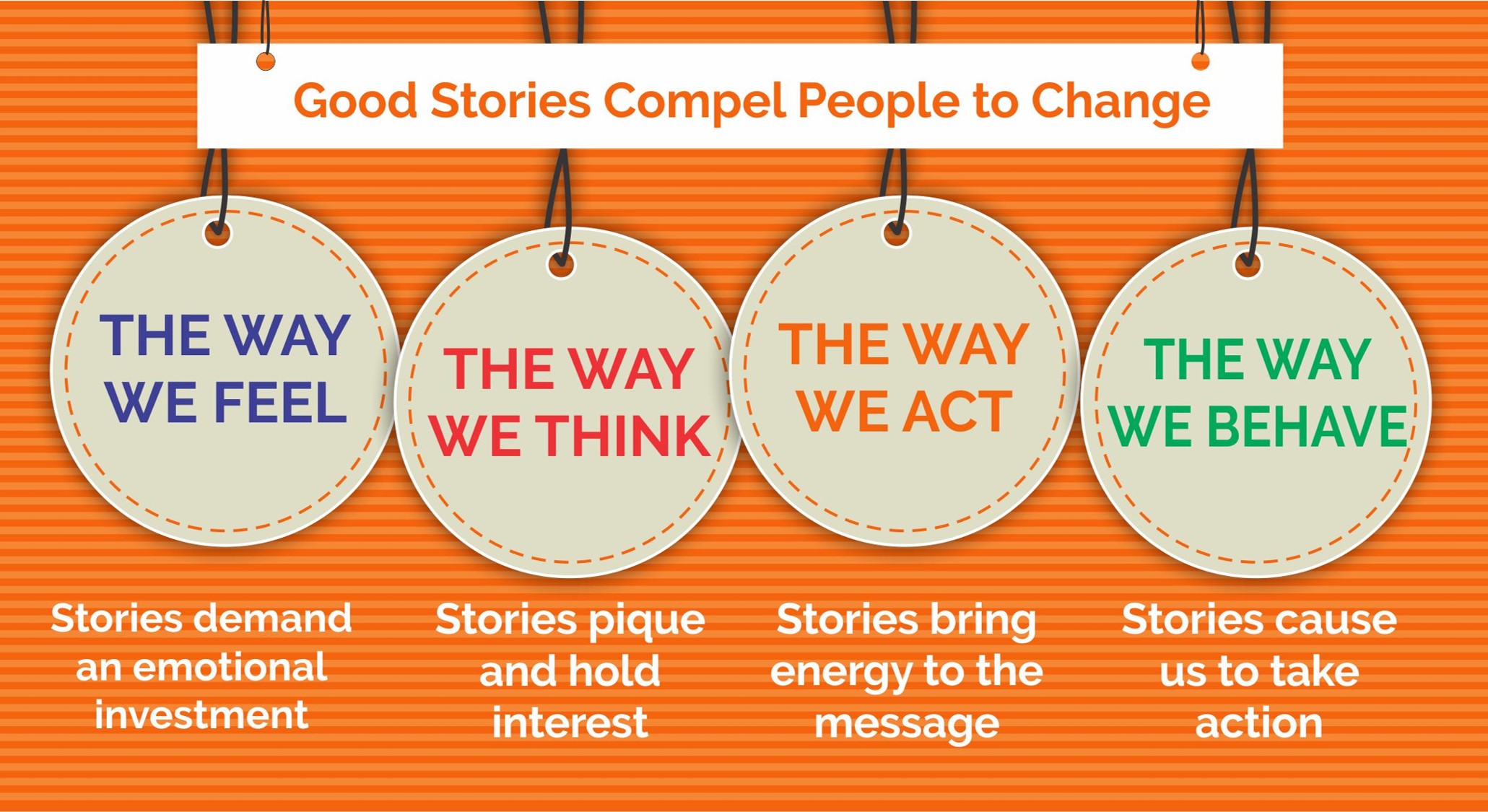 Launched by Vistara, the visually compelling comic storybook Airborne – written, illustrated and designed by Fulki – aims to build large scale awareness about livelihood options for young adults in the Aviation Industry.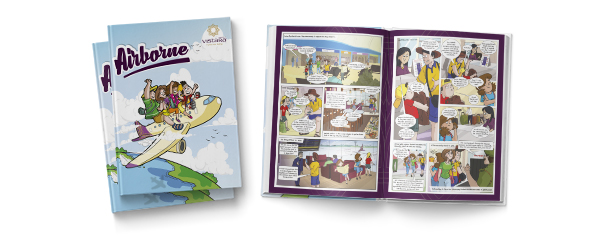 This engaging and entertaining story unravels the mysteries of air travel through the eyes of a curious youngster, while shedding light on employment opportunities.
The captivating Story of Mr Toons – a street hawker, presented in the form of an enthralling Hindi movie aims to train street hawkers on food safety and hygiene practices. Used as a training tool in a facilitator blended class, the 25-minute entertainer successfully mobilises resistant street hawkers. Interactive games that are interspersed between chapters check understanding and application in a fun way. While a take-away book with a board game encourages street hawkers to carry the message with them, and disseminate it further among their family and friends. Watch the movie here.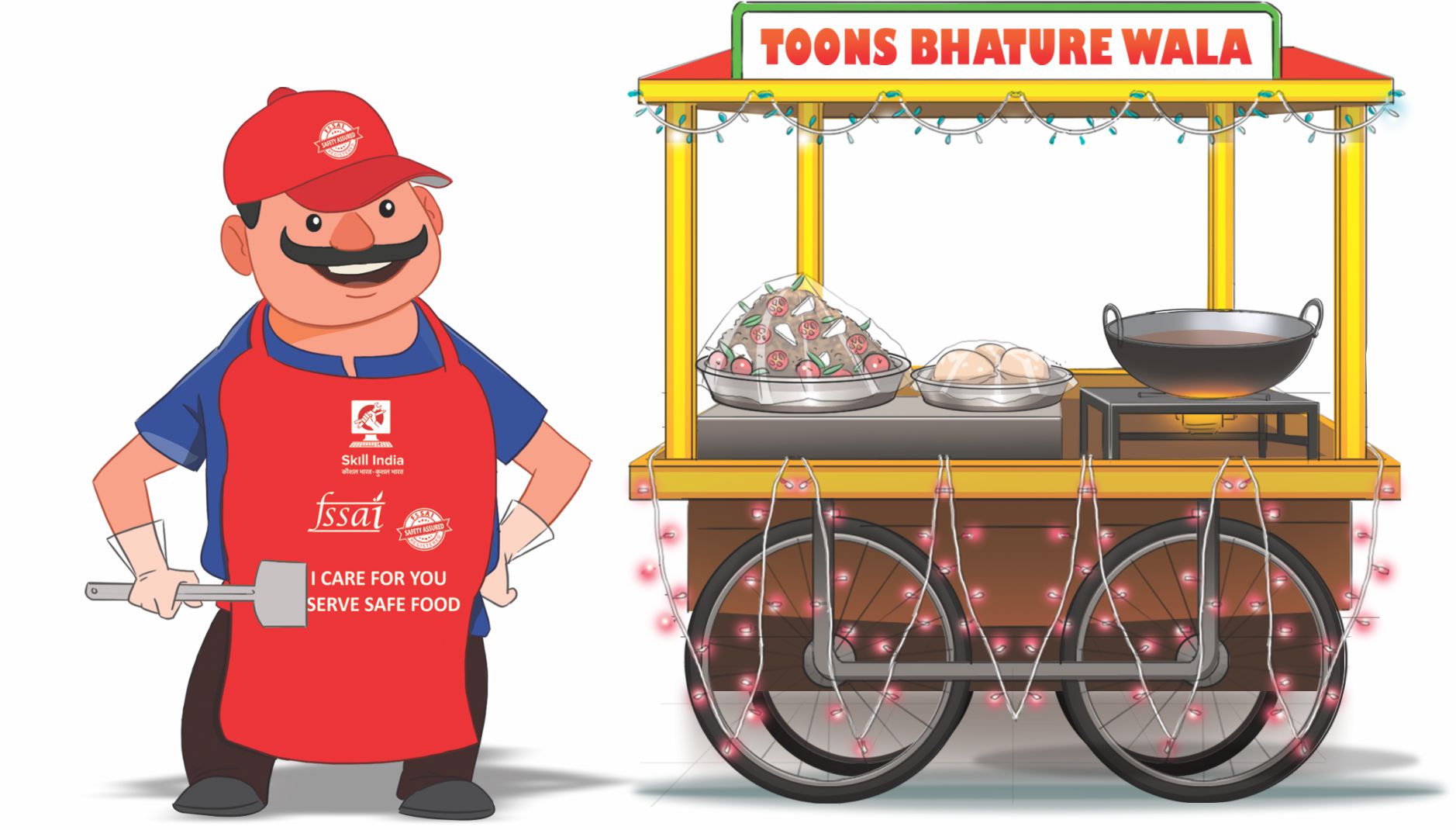 This simple, seamless, scalable solution has been successfully piloted among over 20,000 street hawkers in Delhi, as a part of Project Clean Street Food,launched by FSSAI (Food Safety & Standards Authority of India) in collaboration with the flagship PMKVY program (under the aegis of Ministry of Skill Development & Entrepreneurship). The multi-lingual campaign aims to transform the lives of India's 23 lakh street hawkers by educating and certifying them on food safety, hygiene and sanitation, thereby improving the quality of street food and reducing food borne diseases.
Check out the book of inspirational stories of 50 young women whose lives have been transformed by the skilling initiatives of NSDC (National Skill Development Corporation) and its Training Partners.

Written and designed by Fulki this was launched on Women's Day 2015 by the then Minister of Skill Development & Entrepreneurship, and has succeeded in motivating lakhs of young women to take up skill training, since then.
An illustration of our expertise in producing effective reports may be seen in those designed for UNGCNI (Water Conservation Compendium), Future of Jobs (EY), and the multiple other publications that we have designed for National Skill Development Corporation & Ministry of Skill Development & Entrepreneurship.
Connect with Fulki on contactus@fulki.co.in to play a catalytic role in the nation's development, move the needle on the social challenge you aim to address, and maximise the impact of your socially relevant business practices.