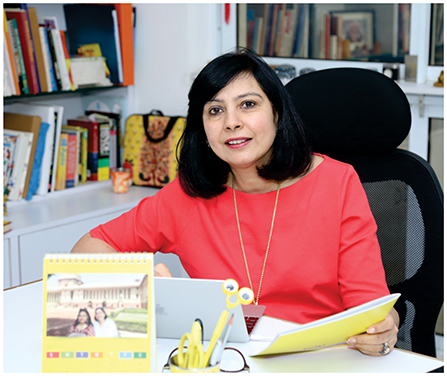 Anuradha Sharma
Founder & CEO, Fulki
Anuradha has over 30 years experience in the brand building, communication, human resources, and integrated learning industries.
She has extensive experience in the areas of advertising, graphic design, digital & direct marketing, Below-the-Line (BTL) marketing activities, learning & development.
Anuradha led the Great Place to Work Survey for two successive years and was instrumental in building the brand in India, during its formative years.
Anuradha and her team have rolled out over 100 campaigns for more than 25 clients, across sectors, industries and geographies, since setting up Fulki just 7 years ago.
One of the first Indians to be trained by Dick Shaver, the Direct Marketing Guru, and by Jerry Perez, the master of Integrated Learning Solutions Anuradha is a communication expert and an innovative creator of cutting edge learning tools, that help spark the connect and create magic!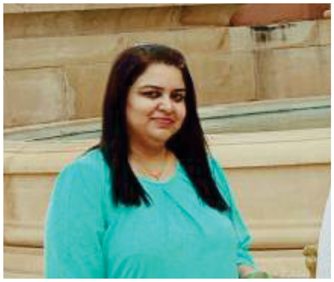 Shivani Madan
Senior Manager -
Brand Building and Communications
Shivani holds a master's degree in HR which she has built on with rich and extensive experience in the human resources and communication industry. Her keen eye for design and innovative thinking ability have seen her successfully drive projects in internal communication and brand building for reputed organizations like NSDC, The Ministry of Skill Development and Entrepreneurship, PepsiCo, Maruti Suzuki Limited, M&M, GRAS Academy, NHRDN, Citibank, Infosys BPO and more. Shivani was part of the Great Place to Work Study coordinating team for two consecutive years. She has previously worked with AAA Consulting, Grow Talent Company Limited and Right Management India.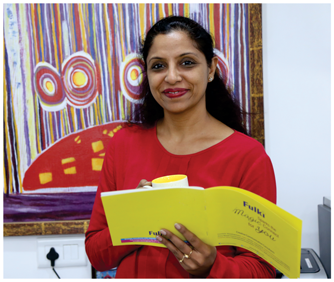 Ruchi Dhamija
Senior Manager -
Brand Building and Communications
Meticulous and perfectionist by nature, Ruchi's planning and execution skills coupled with her expertise to understand client requirements, link concepts and translate design into a highly effective communication campaigns which are consistently delivered within tight deadlines.
Ruchi is a SRCC, Delhi University graduate and a certified Green Belt. She successfully leverages her skills and 18+ years of rich and diverse experience across Call Center operations, process reengineering, people management in a leading MNC bank to help clients like TTL, Philips Lighting among others to develop Business Excellence and Customer Service campaigns that resonate with building an improvement culture.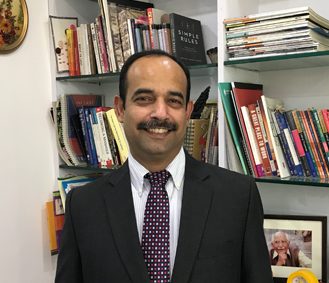 Ashish Sood
Senior Manager -
Brand Building and Communications
Ashish is a seasoned professional with a unique career proficiency in both marketing and learning and development implementation. His calm and resolute demeanor makes him a vital asset in leading and supporting administrative, operations and logistics support in Learning and Development while his creativity is the strength behind event planning and below the line marketing activities. He has been successfully handling marketing and events branding and communications collateral for National Skill Development Corporation(NSDC), United Nations Global Compact Network India(UNGCNI), National HRD Network(NHRDN) among other key clients.
Ashish has worked as a senior executive in Right Management India and as a branch manager in JL Marketing Services Pvt Limited.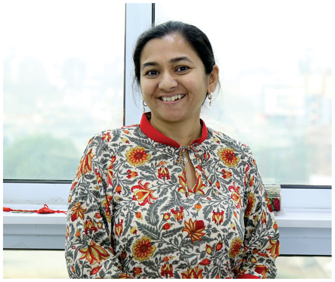 Sarika Bhargava
Senior Manager -
Brand Building and Communications
Sarika discovered her creative forte as the CitiPhone Service Quality Director while designing several large- scale campaigns across Service Excellence, Business Excellence, CSR, Employee Engagement. Her expertise was further leveraged to build a client centric culture across the entire Consumer Bank. She was awarded the The Asia Pacific Excellence CEO Award for the Best Training and Communication Manager at Citibank Her constant eagerness to learn and inherent willingness to adapt has helped Sarika reinvent herself and pursue her talent for developing creative content.
Sarika's 2 decades of experience as a MNC banker across all key customer channels has made her proficient in delivering client centric solutions & improving customer experience while being focused on cost reduction, process design and re-engineering. Her role as a culture catalyst, change management and people's leaders gives her the distinctive edge to understand the nuances of the corporate world and create campaigns that are not just unique but also effective.