Storytelling is the key to driving social impact, succeeding in business, strengthening organisational culture, and drumming up support for advocacy and campaigns.
We are Storytelling Experts
We engage your audience in the storytelling process, thus ensuring these stories resonate with your stakeholders
We craft human stories that inspire your people (stakeholders) to take action
We design for impact identifying the best media for sharing your story
We create role models by celebrating your people's accomplishments, and recognizing them for their achievements
We create pride in the organization by sharing success stories that create engagement
Storytelling to communicate social impact
One of the most effective tools to deliver social impact even for complex issues is stories. Our compelling stories touch the heart, and connect with your audience through their values, emotions and imagination.By balancing emotions with rational facts to become drivers of real change.
Our storytelling also creates a positive buzz around the success and impact of CSR initiatives. It spotlightsthe 'what' and 'how' of social initiatives to engage people in new and exciting ways, generating interest, financial aid, global partnerships and potential for global levels of interactivity.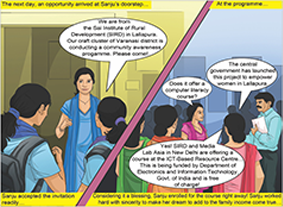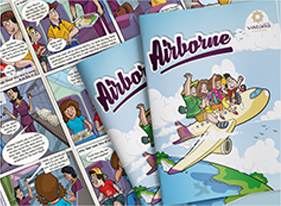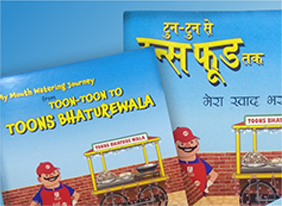 Storytelling to reinforce organizational values and Employee Value Proposition
Stories are a wonderful way to reinforce desirable behaviors, inculcate values, find solutions for ethical and value dilemmas, and explain core organizational processes.
We have successfully used real life stories to show case role models in the organization, boosting pride and creating desired organizational culture.Our well-crafted stories have featured in coffee table books, comic storybooks and as posters, café mats or posters, to share successes and important initiatives.
Whether graphic, comic or narrative, these stories catch the imagination of every age group including millennials, and all functions whether plant and factory workers or office goers.
Narrative Storybooks and Coffee Table Books
We craft human stories that generate pride, create role models, strengthen organizational culture and engage your audience in the story telling process.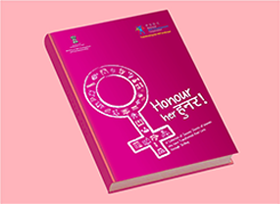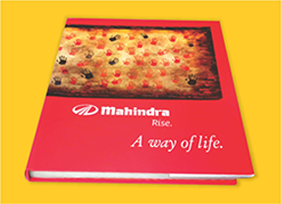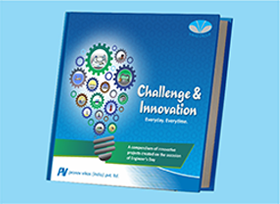 Graphics and Comic Storybooks
An impactful, entertaining,visual tool which helps readers filter and understand large amounts of material quickly
Role Modelling
Reinforce behaviors
Understand Core HR process
POSH
Code of Conduct & Ethics